The hymn that will be used as the theme for this quarter is from "The Church Hymnal, Official Hymnal of the Seventh-Day Adventist Church" which was surpassed by the "Seventh-day Adventist Hymnal" in 1985.In the 'old' hymnal, 
Number 497 – Standing by a Purpose True, that is, "Dare to be a Daniel" will be the favourite. I do hope you are able to source this hymn and use it frequently during this quarter's Sabbath School study time.
The Memory Text this week reminds us all to be faithful –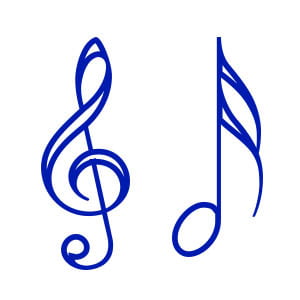 Hymn 602 O Brother, Be Faithful.
Prayer is Daniel's time with his God (and ours, too) – 
Hymn 378 Sweet Hour of Prayer, 
Hymn 501 Tis the Blessed Hour of Prayer and 
Hymn 658 Heavenly Father, Hear Our Prayer. Once again Daniel remains faithful – 
Hymn 602 O Brother, Be Faithful.
After Daniel's deliverance from the lions' den, the king could sing 
Hymn 88 I Sing the Mighty Power of God and 
Hymn 506 A Mighty Fortress is our God.
On Thursday Darius sings 
Hymn 694/695 Praise God, From Whom All Blessings Flow.
God's blessings as you enjoy your "Singing with Inspiration" this quarter.
2 Timothy 2:15 KJV – "Study to shew thyself approved unto God, a workman that needeth not to be ashamed, rightly dividing the word of truth."
Amen!

(

0

)
Source: http://feedproxy.google.com/~r/SabbathSchoolNet/~3/4Yx3yT5KMX0/rP2b-BGlyqUbWl7OSzGSjNeH6iQNH_hvBJ3puoSLfNghuyrbZW72lYHXM9VA__At83PYIexS7toiNEcyMwWbvJ8hz68FdkpJom_biBDfWMeiKUCuvpEE97cJpDLzyMz9YIpyYV4o6aY