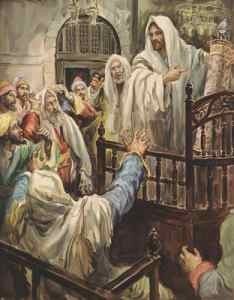 See more posts by Sabbath School Lesson As His custom was, He went into the synagogue on the Sabbath day ( Luke 4:16, NKJV ) . This is a good Adventist text. Most of us use it in evangelistic meetings or in Bible studies in order to emphasize the point that it was the practice of Jesus to keep the Sabbath. Image © Providence Collection from GoodSalt.com Synagogues played a crucial role in Jewish religious life. During the exile, when the temple no longer existed, synagogues were built for worship and for the schooling of young children.
Read more at the source: Sunday: "As His Custom Was"
Article excerpt posted on en.intercer.net from Sabbath School Net ».