**To share this story:     Southwestern Adventist University performance at Meyerson Symphony Center Photo provided by Southwestern Adventist University   Southwestern Adventist University, located in Keene, Texas, broke a fundraising record as it celebrated the 24th annual tradition of "A Night at the Meyerson" with the world premiere of  I Believe , the newest composition by renowned Latvian composer Ēriks Ešenvalds. The words to  I Believe  were found on the wall of a cellar in the concentration camp in Cologne after World War II. I Believe is a testimony of faith, written by a prisoner who held fast to their belief in God in the midst of some of history's most appalling trials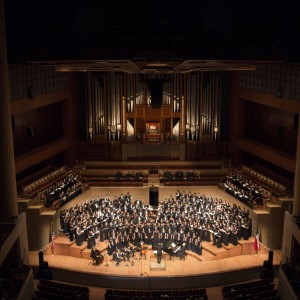 Read more at the source: Meyerson Concert Performs World Premiere of "I Believe"
Article excerpt posted on en.intercer.net from Adventist Church Connect.